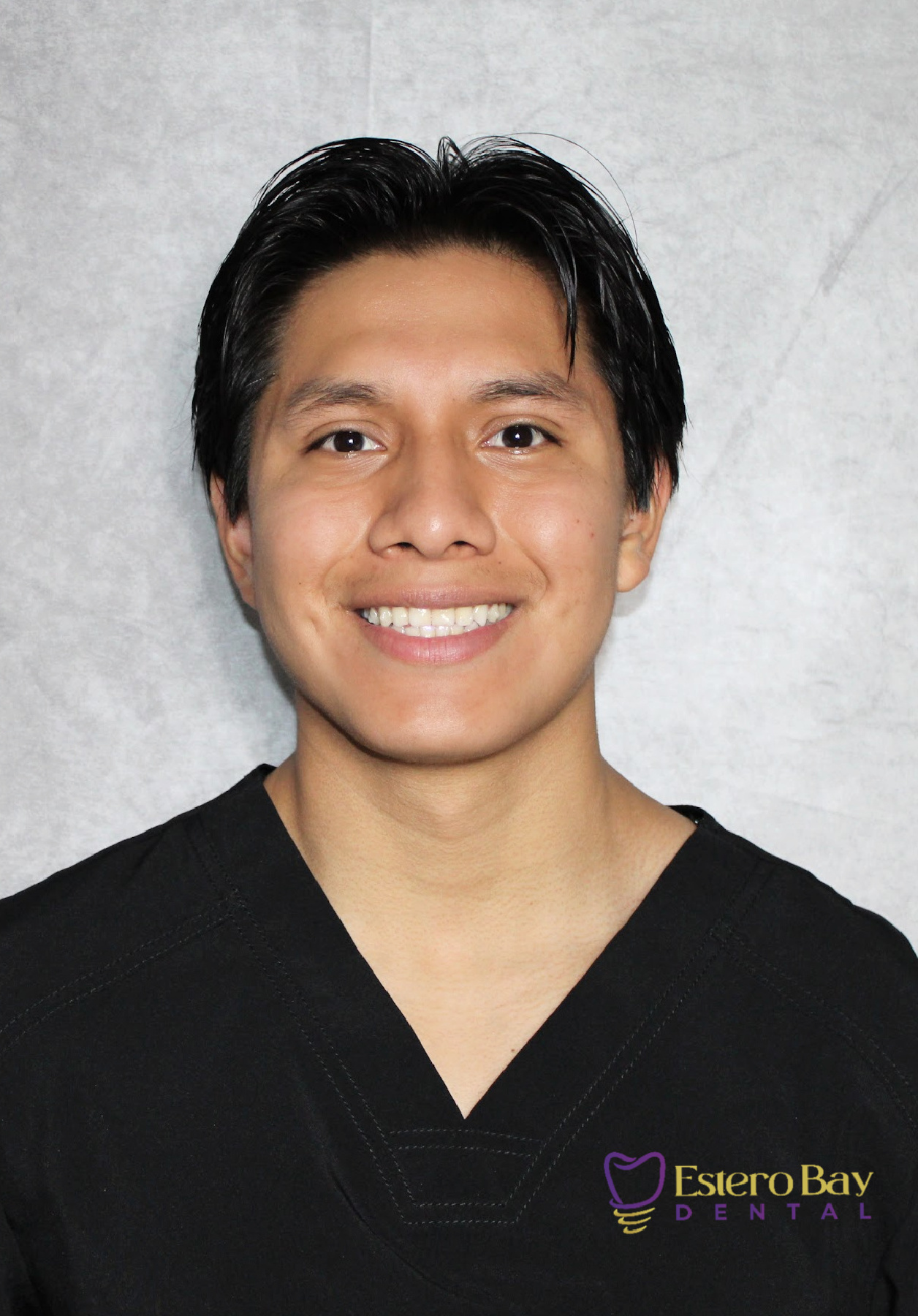 Growing up in Guatemala, Sal experienced life without routine dental care first-hand, especially seeing how it impacted the adults around him. This experience fueled his passion for dentistry, in particular Dental Hygiene which enables him to help others prevent dental problems. Sal holds an AS in Dental Hygiene from Florida Southwestern College. He started his career here at Estero Bay Dental in 2023.
Sal's friendly and outgoing personality makes him a natural at quickly putting his patients at ease. Patients appreciate his gentle yet effective cleanings and his guidance on proper oral hygiene techniques. Sal takes great satisfaction in making a positive difference in his patients' health and well-being.
Sal is fluent in Spanish and English.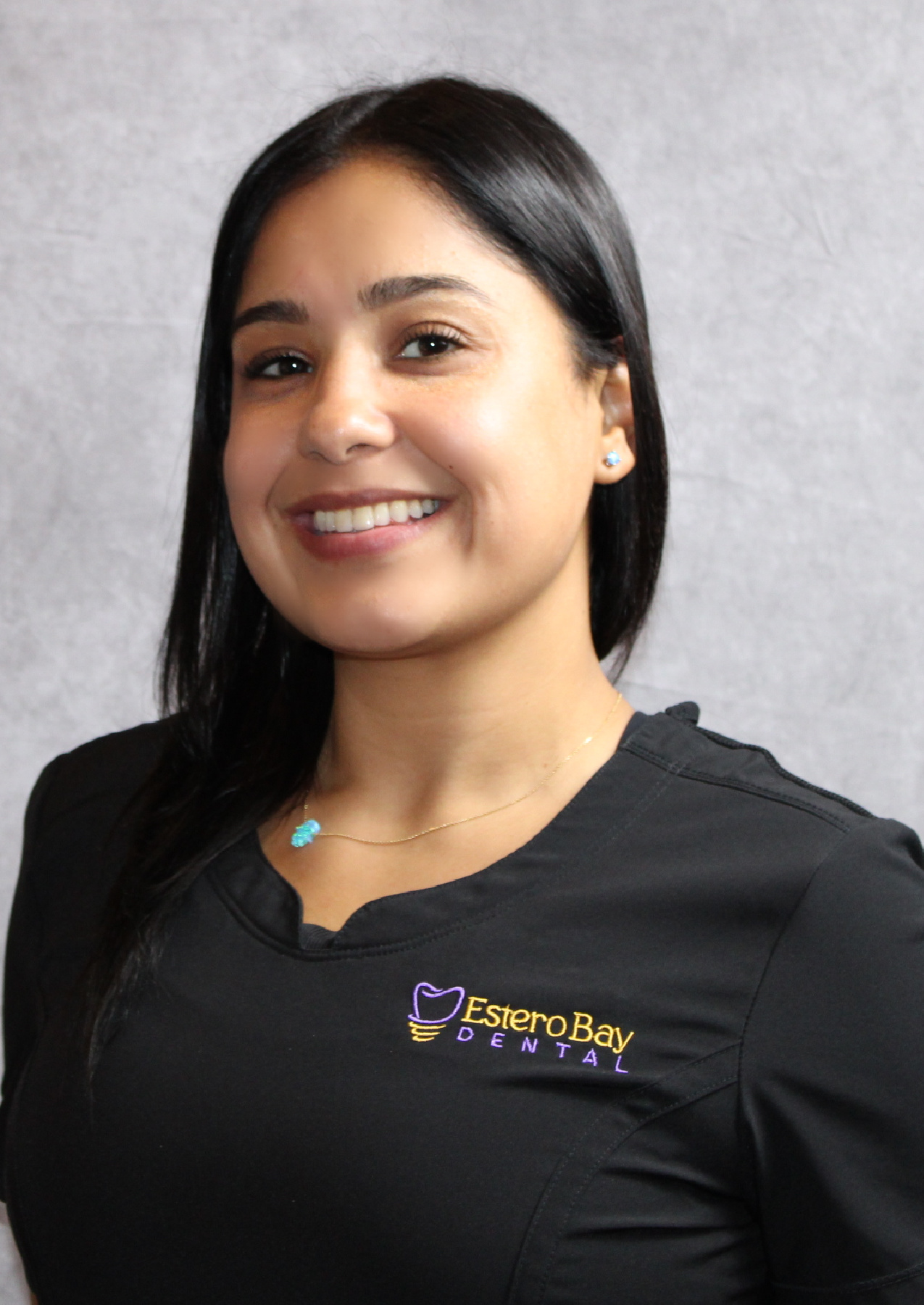 Paola had been in dentistry for five years when she joined our team in 2022 as a Patient Care Coordinator. It was not long before her exceptional administrative talents and leadership qualities led to her promotion to Office Manager. Prior to joining Estero Bay Dental, she was a Patient Care Coordinator at our sister practice, Lee Dental Care.
With her unfailingly positive attitude, Paola sets the tone of welcoming comfort for patients from the moment they step through our door. Paola's well-organized, efficient approach and champion multi-tasking ability keeps our office running smoothly. No matter how hectic it gets, Paola maintains her usual smiling, calm demeanor.
Paola hails from New Jersey but has lived in Florida since 2001. She enjoys working out, going to the beach, canoeing, and spoiling her beloved cat. Paola speaks English and Spanish.
Yennipher started her career in dentistry here at Estero Bay Dental in 2022. Fascinated by the world of dentistry, she sought to expand her knowledge and contribute to the field. Yennipher has an innate ability to connect with patients, effortlessly engaging them in friendly conversations and creating a warm and welcoming atmosphere in the office.
Her compassionate and sympathetic nature ensures that each patient has a positive and comfortable experience. Yennipher takes great pride in knowing that her work helps make a positive difference in the lives of others.
Originally from the Bronx and North Jersey, Yennipher said goodbye to the cold weather when she relocated to Florida in 2008. Outside of the office, Yennipher enjoys spending time with her husband. She is exceptionally talented at refurbishing and refinishing furniture, so much so that she resells the furniture and decorative pieces she transforms. Yennipher is fluent in English and Spanish.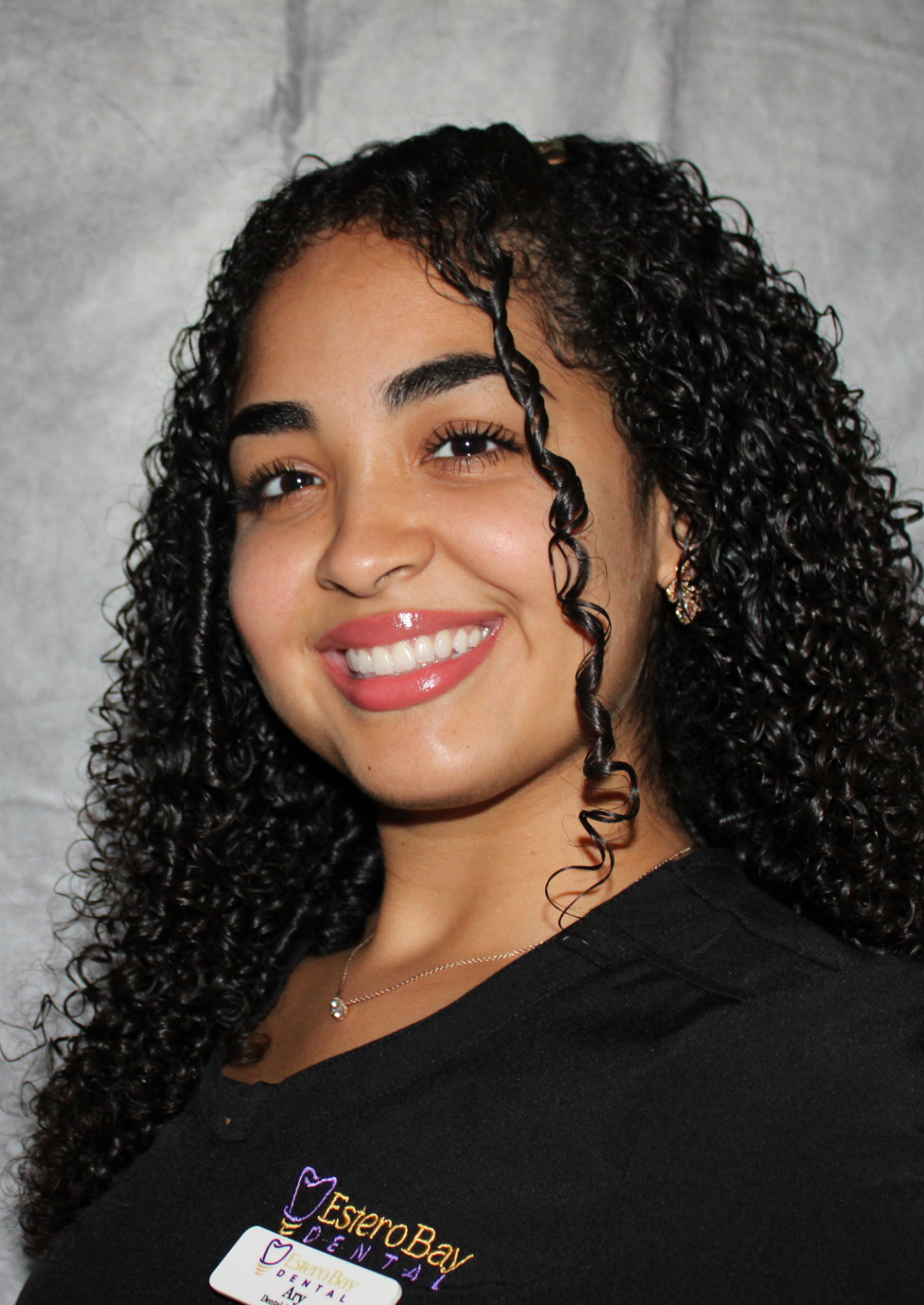 Ary started her career as a Dental Assistant in 2019 and joined the Estero Bay Dental Team in 2022. She holds an Associate Degree and is an Expanded Functions Dental Assistant. It is the opportunity to help patients restore their smiles, and along with that their confidence, that drew Ary to dentistry. 
As an Expanded Functions Dental Assistant, Ary is skilled at making temporaries so patients can feel good about their smile immediately after restorative work is completed.  She appreciates that her work gives her the chance to see patients' happiness with the results of cosmetic procedures and provide relief to patients who are in pain.
Ary recognizes that dental visits are nerve-wracking for many people. She brings a gentle, compassionate approach to help calm patients' nerves and allay their fears. She excels at patient education, explaining procedures in detail so patients know what is being done and what to expect. 
Because Ary excels in her role as Dental Assistant, she was the natural choice to be Lead DA at our office. In this role Ary mentors and guides her fellow Dental Assitants to ensure a superior experience for every patient.
Born in New Jersey, Ary has lived in Florida most of her life. In her free time, she enjoys spending time with her loved ones, especially her baby nephew  and her dog, Oreo. Ary speaks English and Spanish.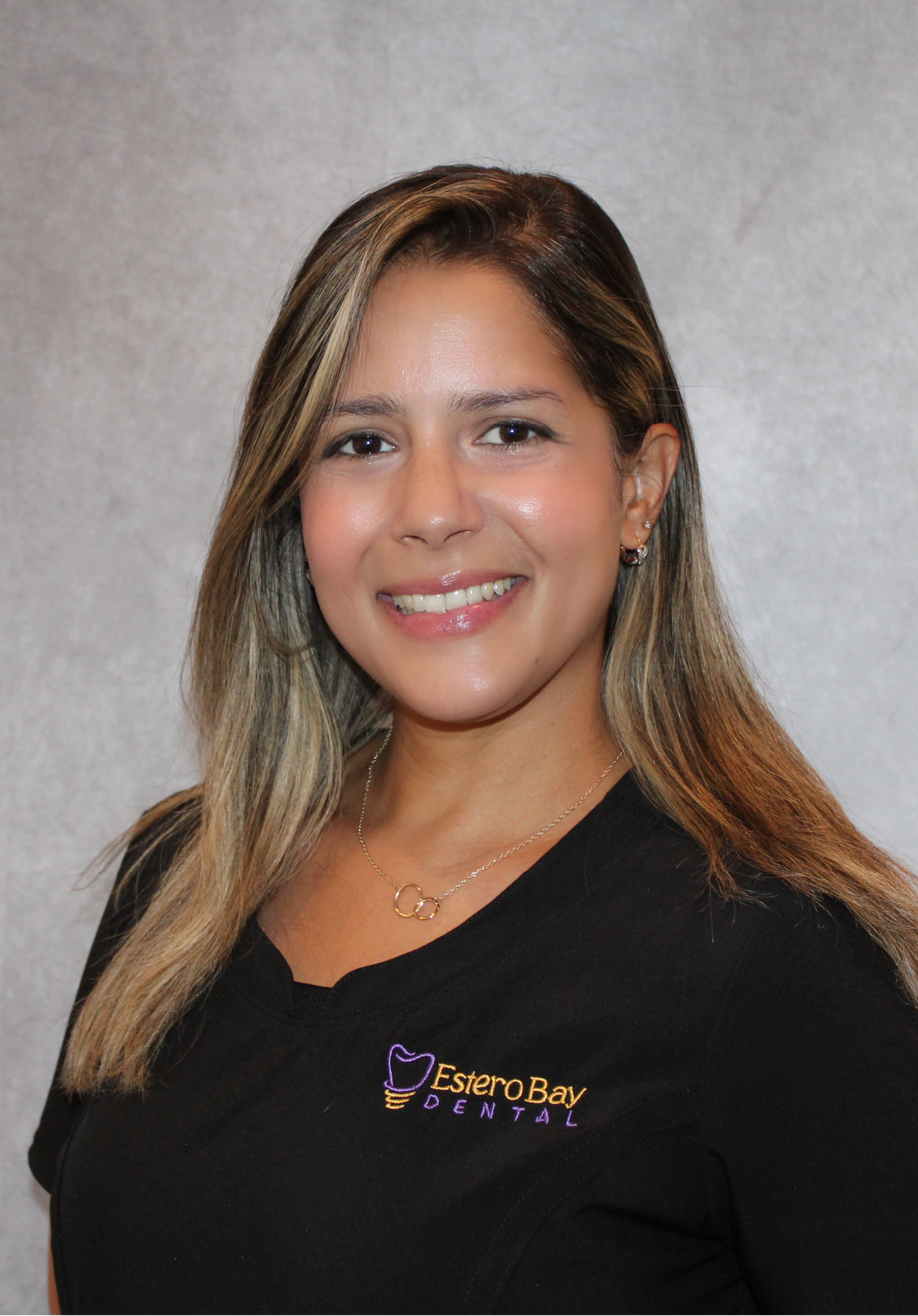 Angela started her career as Dental Assistant in 2014 and joined the Estero Bay Dental team in 2023. Dentistry appealed to her because she is committed to helping others have good oral health. Angela is trained as an Expanded Functions Dental Assistant.

Her compassion and empathy help create an environment of comfort and trust as treatment is completed. Over the course of her career, she has become especially adept at assisting in surgical procedures and fabricating temporary prosthetics and appliances. A great day for Angela is one when her patient walks out of treatment feeling more confident and smiling.

A native of the Dominican Republic, Angela is fluent in Spanish as well as English. She currently lives in Naples with her husband. She enjoys going to the movies and spending time at the beach.